Can You Tell If Your Sports Memorabilia is Fake?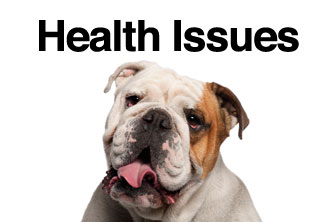 Picture it, your sitting at home on a Monday night perusing the online auctions happening on EBay. Wait a minute you come across a fantastic piece of sports memorabilia that you simply must have for your personal collection. Your heart begins to beat a little faster with excitement at the possibility of obtaining this item, so you read the auction description, it all sounds great. There are ten other sports fans' going for it and the clock is ticking away. You throw caution to the wind and you place your bid on that autographed mini helmet or that signed baseball. Finally it's over and you receive an email letting you know that YOU are the LUCKY winner of said item. Whoo-Hoo! You got it, now you have to pay for it and you click away and let Pay Pal do the rest. Now all there is to do is to anxiously await your fantastic mail day, when you actually have that great autographed item in your hot little collecting hands. A few weeks pass and as you come home after a hard days work; you notice something in the mailbox. Not a bill, but your prize! You rip and tare and bust open the packaging, to pull out your glorious find, but wait a minute in the hustle and bustle and excitement of it all did you ever stop to think that what you might be holding in your possession could be a fake!
Unfortunately this is a terrible mistake that a lot of collectors sometimes make, especially those of you who are relatively new to the hobby. Online sellers are notorious for being deceiving about the item they are trying to sell. That is not to say that there are not a lot of great and honest online sellers out there, but you do have your sharks like in any other industry. This does not only happen in the online auction world, but also in trade shows or through other means. The worst thing you can do is to allow a seller of anything really, to bully you into purchasing an item by giving you false information, or by just being aggressive with you.
Due to the large increased interest in obtaining autographed memorabilia, quite a few forgeries have found their way to the market place unfortunately, and all this is done in the name of the almighty buck. While it is very hard for an average collector to sometimes determine the authenticity of a particular autograph or game used jersey etc, there are little things you can do as an educated consumer to protect yourself from being deceived.
First off educate yourself about sports celebrities' autographs and signatures. Lean about the history behind the item you are collecting i.e. jerseys. Study how athletes sign there name, you can refer to other certified signatures or check reference materials found in libraries. Contact companies that are reputable in this area of interest, such as PSA/DNA, or Beckett, or GEM for trading cards.
Take note of sellers, especially in online auctions that are selling unusually low priced items, or are selling mass quantities of a similar item. Normally really legitimate sports memorabilia is rather hard to come by and can cost a pretty penny. Now understand that every rule has an exception, and sometimes you may get lucky and come across an individual who is just ready to get rid of his/her collection and you could stand to benefit greatly.
Pester the seller; ask as many questions about the item as you can think of. If the item is truly what it is supposed to be, and the seller is honest they will not mind at all. In fact they will most likely expect it. If a seller is evasive or gets irritated with your interest in the item, then chances are they are just in it to flip a quick buck and don't care about the hobby and keeping the pieces within it no matter how small, pure. Remember that the more you know about how the item was obtained, who signed it, when it was signed all lends more credibility to your collection and the piece, it also adds an element of historical value.
The dreaded COA, other wise known as certificate of authenticity, it is very easy these days for a seller to cook up a fake or doctored certificate, which gives false credit to the piece. Always make sure to read and re-read the information provided on the certificate. Does it come from a reputable organization such as TriStar, Upper Deck, PSA/DNA, or any other recognized authenticator? If one is mentioned on the COA do your homework kids and research that company. In today's market it is no longer acceptable to simply go on the "good" word of the seller. Buyers always beware, if you can do that then I believe you will be on your way to building a very nice collection of sports collectibles and memorabilia.