NCAA Football 2012 Top 5 Preview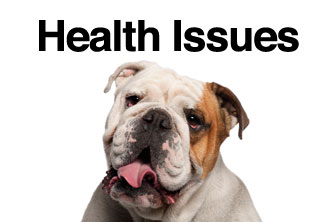 College football is literally next week. I always love the preseason stuff, except the polls. The polls to me are a joke. They are based on what we know from last season and what we think will happen. At least it makes for good conversation. The preseason stuff that I love is that each team (within reason) has so much hope. Potential. Promise. We all know that there can only be one champion at the end of the year. But that is what makes preseason such a fun time. Up until the kickoff of the very first game, everyone has a chance, or so they think.
1. USC: USC is another one of the "sexy" picks to be in the national title game. Which I totally understand. They have a great squad. Matt Barkley at QB. Monte Kiffin leading the defense. Oh by the way, they added Silas Redd. What's not to like? The only thing that I can see slowing them down is Oregon and the fact that they might have to play them twice. They have a tough at Stanford, but let's be honest here, Stanford isn't nearly as intimidating without Andrew Luck there. It can be tricky going up to Washington and to Utah but at this point, they are the easy favorite out of the PAC-12.
2. Alabama: Alabama is a team that I would have liked to see ranked lower than they are but it is so hard to go against them when Nick Saban is there. They lost a ton on defense. The biggest thing to me about losing players is the fact that you lose a lot of experience and leadership. I really don't see Alabama scoring a lot of points, because they rarely do. The big thing to keep an eye on will be the defense. I am a believer that Coach Saban reloads instead of rebuilds, but a wealth of experience and leadership went on to the NFL.
3. LSU: I think most people are making too much out of this "Honey Badger" situation. LSU is loaded on defense. I don't think they will miss him at all except maybe in the return game. He is a great player, don't get me wrong. I love that he has a nose for the ball but in case you haven't noticed, LSU has a few guys that are like that. I personally think LSU is going to be just fine.
4. Oklahoma: Oklahoma is losing players left and right. If the season was a month away instead of a week, they might have fallen completely out of the top 25. OK, ok, ok. That is a little extreme, but I think you get my point. I think OU came out way to high. Landry Jones lost his safety net to the NFL. His numbers dropped dramatically after Broyles got hurt. They receiving group should be pretty decent. They picked up Justin Brown from Penn State, which helps. I really cannot wait to see Trey Metoyer. One thing I think everyone is asking is "will Mike Stoops get the defense on track?". The answer is yes but maybe not right away. He is definitely a great addition to a questionable defense but do not expect him to have the OU defense turned into the "Steel Curtain" in year one.
5. Oregon: Oregon is a fun team to watch. They don't play a lot of defense but they are fast, fast, fast. Offensively they are great. The big game for them is against USC. The bad news for the Ducks is the game is at USC. No easy chore. But they definitely have the talent to get the job done, if everyone can stay healthy. I think Oregon is going to be about a 10-2 team. That is how I view the top five of the AP Poll. There are a few other teams that I would like to touch on. The over rated teams in my opinion. South Carolina and Texas. Historically, South Carolina can't seem to stay out of their own way. Was it all Garcia? Maybe. I am still not sold on them. Texas has been in the tank the past two years. I am not a fan of the two quarterback system. Last year Texas started out about where they are this year and look what happened. They went 8-5. Very pedestrian for Texas. And they have done it back to back years. But, like I said earlier, right now everyone has a chance. We will soon find out who has the talent to be at the top in the end.