New Advances in Eye Care Makes for More Function and Comfort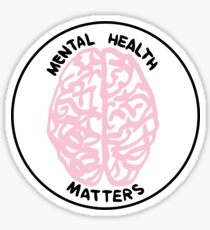 From tots to tweens and all of the adults in between, there comes a time when everyone considers glasses or contact lenses. The question always remains the same: which is right for me? Whether your computer screen is starting to look a little blurry or you're worried you can't drive when you see at night, correcting an eye vision problem is not as scary or overwhelming as you may think. Understanding a little background information about glasses and eye contacts will help you make an informed decision when it comes time.
Benefits of Contact Lenses over Glasses
Worn directly on the eye allowing for more natural vision
More peripheral view available to you
No facial obstructions or reflections
No weight on the face resulting in discomfort
No periodic checks to ensure glasses have not slipped from face
No fogging or lenses to clean
Get Back in the Game
When you're giving it your all on the field, the last thing you want to worry about is an obstructive view or your glasses falling from your face. Stop the hassle, remove the stress, and get back to gold with the help of sports-enhanced contact lenses. Never again will you have to worry about nailing that backhanded summersault and crushing your glasses in the process, or pouring sweat as you run down the track and your glasses slipping right off mid sprint. And what are the ideal contacts for sports enthusiasts? Gas Permeable (GP) contact lenses allow athletes to perform better and longer. GP contacts allow more oxygen to reach your cornea for better health and more comfort. More importantly, they do not accumulate debris at the rate that soft lenses do. As a result, they stay cleaner, longer.
Contact Lenses for Everyday Life
Eye care professionals all over the United States agree that the latest advances in eye care are well worth the wait. Some of the more popular name brands of contacts are now infused with silicone-hydrogel, which allows more oxygen into the eye. Users agree that it feels like there is not a contact lens in at all. When it comes to vision correction, contact lenses have become one of the safest options. New advances in contact lenses have given its users options they have never had before, including disposable lenses that can be tossed nightly, or eye contacts that can be worn overnight, and even tinted lenses that will improve sports performance.